Healing Blog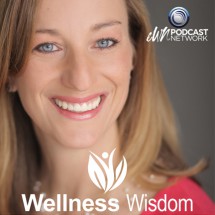 71718Tue
|

posted by TransformHeal
On the outside it looks like you have everything. The perfect family, job, home, the kids, you have it all. Why are you still so miserable?
Find "Your Quest for Happiness Now" Podcast with Cindy and Camille (Licensed Clinical Social Worker and Certified Health and Wellness Coach, Sandy, Utah)
You can also find the "Your Quest for Happiness Now" Podcast on iTunes.
Cynthia Battino, life coach, energy worker, speaker, author, life changer and happiness expert shares how she transformed her life from miserable to marvelous by the MORE
1818Mon
|

posted by TransformHeal
I presented a webinar that focused on balancing your home, work, life priorities. When you have balance it will bring more happiness.
Some of the topics covered were:
Happiness truths
Getting prepared
Asking for help and support
Multiple everyday tips to make the process easier
Delegating at home and work
Finding time thieves
The healthy "no"
Listener Q&A.
Watch this common sense focus rich webinar today. Just fill in the registration page to instantly access the free webinar.
Happiness Webinar: Home / Life Balance
Blessings,
Cindy
Save
Save
Save
Save
Save
Save
81617Wed
|

posted by TransformHeal
I have a sign in my office that says: "Life is not about waiting for the storm to pass. It's about learning to dance in the rain." Dancing in the rain sounds fun. Playful. Even joyful. It also sounds messy. To some, it's scary.
Read the article "It's Hell Being an Entrepreneur – Waiting for the Storm to Pass"
Save
Save
Save
Save
Save
Save