Who We Help
Healing Energy for Your Best Life
Are you going through a major life crisis? Do you feel stuck? Do you feel lost or overwhelmed by what life has tossed your way?
Transformational Healing's Life Coaching with a twist (energy work), uses traditional and non-traditional techniques to bring you back to center, find your strength, and bring joy back to your life. It is especially effective for those experiencing:
Individuals seeking a joyful life
Couples who want a happier relationship
Health crisis
Grief and Loss
People going through separation and divorce
Our Programs
The Quest for Happiness. The Quest for Happiness for Couples. Happiness is a Verb, Individual

These programs are perfect if you experience:
Feeling lost or stuck in a monotonous schedule,
like a hamster on a wheel.
A lack of love, joy, and passion in your daily life.
Sadness, self-doubt, minimal self-esteem.
Success in one area of your life, such as your profession, and flounder in others.
Insufficient love, money, food, success, and more.
Inadequacies: "I am not smart enough, attractive enough, popular enough…"
A lack of purpose
Learn More:
The Quest for Happiness
The Quest for Happiness for Couples
Your Metaphysical Journey
Table Work & Mentoring Program. These programs are perfect for people who:
Want to enjoy the benefits (physical, emotional, mental & spiritual) of hands-on energy work
Want to seek guidance in their lives to bring them to a new/higher place
Are interested in learning about energy work and possibly walking a "healing" path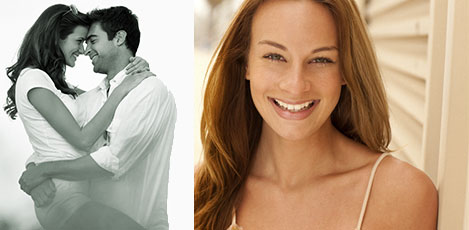 How Can Transformational Healing
Benefit You?
"If you are ready to take responsibility for where you are and are ready to change, this work gives you choices in your life. You are no longer a ping-pong ball being tossed around by the universe. Heighten your consciousness about alternate ways you can react, respond and thrive."

– Cindy Battino, BHSP
_________
"Life isn't about waiting for the storm to pass.
It's about learning to dance in the rain."
– Cindy Battino, BHSP
_________
The Results Path
Cindy's passion is to help others grow and learn about themselves; to discover the true self. She has compassion for each person's pain and can see the brilliance of their soul. Count on Cindy to tell you the truth in a safe environment filled with compassion, love, and acceptance.
Cindy uses her 5-Step Signature Methods to transform fear into clarity and peace, and hopelessness to hope.
_________
What people say
"We have had a few struggles as a couple. Since our time together we are putting into practice Cindy's techniques. It is going better than before. I am sure that we can improve with more help. The progress is a tremendous credit to Cindy. Overall, I feel better about our relationship now than I did when we last met with Cindy. It makes me happy." – MK
In Your Words
"I have been to many therapists over the years, but I have never been more excited to see Cindy. In just two sessions she has given me tools to look at my life differently, and each time I see her, I have more ways to breakthrough. Cindy helps me understand who I am and I'm always looking forward to going back to learn more. I have finally found a Coach who makes sense, and I can be honest and open with her and even laugh a little (or a lot)." - AD

"Thank you. Your unvarnished support during my divorce from my wife has been a game-changer for me. You've helped me process all this and make better choices become more reflexive. Still a lot of work but I can't imagine what it would have been like if you weren't guiding us." - J.P

"Cindy is an intuitive healer with a good balance of discussion to clarify points of "stagnation" in physical and emotional levels. Her body/energy work promotes balance and healing. I've referred several clients to Cindy with exceptional feedback. I highly recommend her to anyone who feels "stuck" and is searching for more than 10 minutes with their primary care physician." - Bill Reddy, L.Ac., Dipl.Ac.

"I started seeing Cindy for a medical issue but as we worked together, I learned about myself and issues that were blocking my soul's progress. Then I took her class on relationships and worked hard on the class's exercises. About six months after that class, I was asked out on a date! I hadn't been on a date in a decade or more! Thanks, Cindy!" -CH