Search by Date Range >
Search
date format mm/dd/yyyy
Event Calendar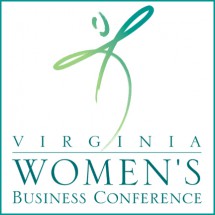 Virginia Women's Business Conference | Happy Skills
Friday, 12.1.17
7:30 am - 6:30 pm
Lansdowne Resort and Spa, 44050 Woodridge Pkwy. Leesburg VA 20176
The conference includes diverse "breakout sessions" featuring engaging keynotes and panel discussions from the area's most influential and successful women. Prominent women in the areas of personal health, lifestyle, business development, marketing, social media and personal development are chosen as speakers. Their insights will help you find clarity in your career and personal life and will provide you with tools you need to achieve new levels of success.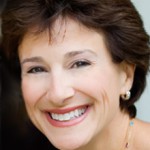 Join Transformational Healing
Cindy Battino will be hosting two sessions entitled, "Four Skills Guaranteed to Bring You More Happiness."
About VWBC.
The Virginia Women's Business Conference brings together over 700 women (and men) business leaders across diverse industries including the most energetic and dynamic thinkers in business, marketing, retail, finance, philanthropy, education and media.
The mission of the conference is to harness the intellect, power and influence of attendees, speakers and panelists to support and empower women business owners all over the Northern Virginia area. It is the leading forum for aspiring, building and connecting an online presence and real-life partnerships in Northern Virginia. This is an exciting conference that is life changing for many!
Save
Save
Save
Save
Save
Save
Save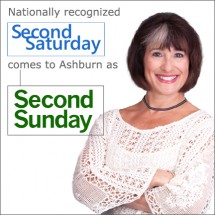 Second Sunday | Ashburn
Sunday, 12.10.17
10 am - 1 pm
Westmaren Condominiums, 20971 Timber Ridge Terrace, Ashburn, VA 20147
With a little education from experienced professionals, the stress and confusion associated with divorce can be greatly alleviated.  This is why American Capital Planning chose to bring the proven and nationally-respected, Second Saturday Divorce Workshop series (aka Second Sunday here to Ashburn, Virginia.
In Your Words
"Cindy surrounded me with such acceptance and understanding that my only choice was to accept and understand myself more fully. Our sessions were always motivating, stimulating, and constructive. I heartily recommend her!"

Divorce coaching is the single best investment I've ever made for myself and my children. I hired Cindy first, even before my attorney. Choosing a lawyer would have gone terribly wrong without Cindy's expertise.

Divorce is an inexplicably horrible and crazy process; the BEST decision I made was to work with Cindy. She skillfully guided me through a vicious battle I wanted no part of. With Cindy's help, I held onto my heart and my values, protected myself and my children, and made it through with my integrity intact. The absolute last thing you want to do is make missteps in your divorce process... but how is anyone supposed to know how to manage this? I didn't know what I was going to do on so many levels. Well-meaning advice from loved ones can make matters worse. Cindy is a neutral, objective and experienced guide. With her support, I navigated this agonizing process with more grace than I ever imagined.

Words cannot fully express my gratitude for her through this phase in my life. - K.D.
For session appointments, please call: 703-966-7620
Contact Cindy