Healing Blog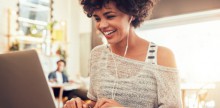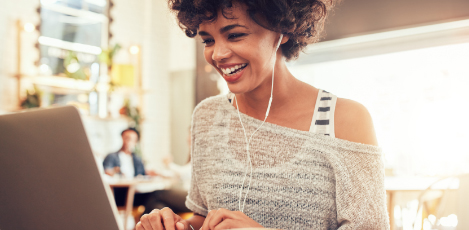 62920Mon
|

posted by TransformHeal
Practice the Nine Essential Life and Relationship Skills

As a Life Coach and Happiness Expert, I have the tools to bring greater happiness; if you are willing to do the work. My program is in an online and Zoom format. You can learn, practice, and integrate these skillsets into your life.  Sound good? Plus the cost is less than the cost of therapy even with insurance.
"I was anorexic. I hated to look in the mirror. All I saw was fat. Whenever I made a mistake, my Super Ego would "scream" at me for days and tell me how stupid I was. Before I would go to sleep, I would go through every conversation I had that day to figure out if I said anything stupid, wrong, or humiliating. I looked for every misstep – so that I could prove once again that I was an idiot. Maybe some of you can relate – if you can, I have the program for you.  I found happiness – so can you."
The program is Happiness is a Verb
 Structure – Three years ago I created this successful format because I know some people thrive on structure, and my coaching sessions often focus on in-the-moment needs.
 Skills – The program teaches Nine Essential Happiness Skills over 12 months (you can cancel at any time with 30 days' notice).
 Your own Board – You will receive your own private Trello Board, visible to just you and me. The board has numerous videos about that month's skill and three exercises to help integrate this skill into your daily life. You can also talk to me from your board and journal about the exercises.
 Convenience – You can watch the videos, go through the resources and journal about these exercises, and the skill at your convenience. So, whether you are an early bird or night owl, it matters not. You don't have to schedule an appointment. You just watch the videos, write – or video – or paint a painting about what you are feeling!
 Zoom – Quarantine has made most of us Zoom Professionals! LOL. By adding a group Zoom meeting to this format, it allows you to personally ask me any questions you have about each skill and the exercises. You can also get feedback from the other people on the call about what they are experiencing.I am offering Tuesday (Noon) and Thursday (6:30 pm) Zoom meetings so that you can choose what fits best with your schedule. I am hoping that this format will help people across the country and also help those internationally.
Cost – This program has been very successful with my 1 on 1 client base. Due to our Covid-19 quarantine, I priced this program at a very affordable rate.
$25 a month on your own, online only
Add personal guidance from Cindy via Zoom:
$49 a month, once a week
$99 a month, twice a week

If your budget has kept you away from seeing me on a regular basis, then this new program takes care of that problem!
I do have free Zoom meetings to introduce the program. Check upcoming emails. The next meeting is:
Tuesday, June 30th at NOON (1 Hour) – Link: https://us02web.zoom.us/meeting/register/tZcvf-isrjMpHtYQIjk5U16EUEGr4jSV0XOv
More reasons to sign-up!
Read Cindy's LinkedIn blog – Self-Talk
Read Cindy's LinkedIn Blog – Taking Advantage