Healing Blog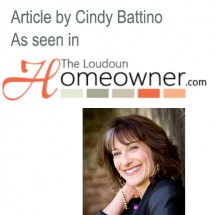 91316Tue
|

posted by TransformHeal
Finding The Happy In Your Home: Needs versus Wants
26 Aug, 2016  in Loudoun Lifestyle

Who wants more "happy" in their home? I do! We just purchased our forever home in the mountains near the Shenandoah. Purchasing this home was a frustrating and stressful process. Then, even after the move, there is no time to exhale because there are boxes to unpack and pictures to put up. As a life coach my goal is to help people find more "happy" in their life. I have taken on the task to find more "happy" in my cabin in the woods.
What makes a home happy? Safety. Energy efficiency. Having it reflect our creative energy. Getting rid of the boxes and other clutter. In the woods it's about getting along with the critters. My first step in this process is making a couple of important lists – Needs versus Wants.
Needs List
My needs list started with the home inspection. The wood burning stove downstairs was missing some panels (it is an antique) and the piping was questionable. In addition, there were possible issues with the electrical panel. Wood burning stove/chimney companies were on the list – check. Electricians – check.
We chose the last owner's "hobby" room as our master bedroom. It is a beautiful room with lots of space, light, sliding glass doors and a wood burning fireplace. Unfortunately, there was no closet in this room. A closet was a definite need. Wardrobe and/or contractor. Check.
Wants List
Don't you find that the wants list is always longer than the needs list? And the wants list always has the fun stuff on it! Being a responsible adult can sometimes stink. Also, as professionals come in and further evaluate our home, they inevitably find more needs. Cha Ching!
A Couple of Happy Home Lessons
Happy Home Lesson #1 – Needs versus wants combined with the reality of a budget can be daunting, but ultimately bring more happiness in your home. In this process of having professionals out so that you can budget these needs AND wants you 1) find out the truth behind the walls of your home, 2) aren't surprised by the cold/heat, things breaking – you are prepared, and 3) you get to CHOOSE what you do first, second and third.
Happy Home Lesson #2 – Getting more than one estimate for each project can bring much happiness. We received two quotes to fix and replace our wood burning stove. There was a $4,000 difference between the two. Now, that made me very, very happy. The estimates for my closet came in at a cost that I just didn't want to pay. I found another option – a wardrobe from a furniture store. This was much cheaper and gave all that I needed. By saving money on our estimates and finding the wardrobe we are able to budget in more of our fun wants. Saving money makes everyone more happy. Right?
By looking behind every wall, establishing a budget, deciding between your needs and your wants, getting numerous estimates and looking for solid alternatives that cost less you can start to make YOUR home a happy home too.
Check out the published article here.
Save
Save
Save
Save
Save