Events
2620Thu
|

posted by TransformHeal
It is my goal to be the "Bridge To Abundance" for all who attend. Come join Sterling Women, network, shop, eat, listen to a motivating speaker, and then network some more! If your target market is women 30-60, this is the place you should be.
Your business will thank you!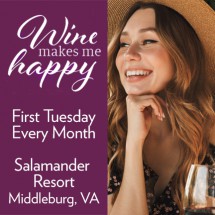 2420Tue
|

posted by TransformHeal
Theme: Having Your Healthy "No"

Join Cindy Battino for an intimate roundtable discussion about happiness in our lives. This group will be limited to 10 people. Each month I will present a different happiness skill. We will talk about how we can use that skill to take us further up the happiness scale.
While we are talking about happiness we can enjoy a glass of wine. Tuesday nights it is 1/2 price bottles of wine at Gold Cup!
Location: Gold Cup Wine Bar at Salamander Resort, in the Billards Room  | MAP

When: We meet on the First Tuesday of Every Month!
11320Mon
|

posted by TransformHeal
Shifting Skills from Work to Home – 7
"The Cost of Unhappiness In a Marriage"

LIVE WEBINAR  Monday, January 13, 2020 | noon  – 1 pm ET
The reality has always been, you can't or don't behave the same at work as you do at home and vice versa. For most of us, these are two separate cultures.
Get the details and SAVE YOUR SPOT