Uncategorized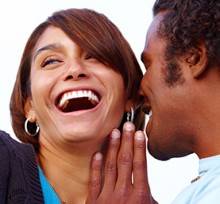 21316Sat
|

posted by TransformHeal
I had a gentleman suggest this workshop as he knows many people who were too scared and stuck after divorce to try committed, intimate relationship again. And, to that I say: "Of Course they are afraid to love again. Who wouldn't be? Here's the truth:
You CAN risk your heart as long as you do it a bit differently in the future. You have to make some promises to yourself. In this workshop you will learn five things you can do to help you saddle up once again and venture into a happy, healthy relationship. Don't let fear from your last marriage and divorce keep you stuck and alone! You deserve to love and be loved. You deserve to create a happy, healthy relationship. You just need to learn some new skills and make some promises to yourself.
Use the register button below. Registration closes February 1st. You may also register by calling Cindy at: 703-966-7620 or EMAIL Cindy
Bring a journal and an adventurous spirit.