Healing Blog
5417Thu
|

posted by TransformHeal
Introducing our newest series: "What Does It Look Like To Be Fierce?" with Jennifer Sacco
As a woman, when was the last time you felt fierce? You know, focused and strong, yet fully-present and kind.
"Our special guest for this series is Cynthia Battino, a life coach, speaker, and author who shares her wisdom and experience with us in an honest and fun way. You won't want to miss!"
Cindy and Jennifer discuss finding your true self. Cindy's shares her journey to founding Transformational Healing and returning to being fierce.
Save
Save
Save
Save
Save
Save
Save
31717Fri
|

posted by TransformHeal
The Pilot Podcast. After years of talking about it, we decided to do it. To create a podcast of our morning talks. We talk each morning about what's going on in our world, work, heart and relationship. It's a lot of fun and we thought we would share it with you.   MORE
3317Fri
|

posted by TransformHeal
Introducing A Great New Program: Happiness is a Verb

You can now to start your journey to finding more happiness in your life without traveling, making appointments, sharing your vulnerabilities face-to-face with a therapist, all for a price you can be happy about.
Why participate?
You feel stuck.
You experience a lack  joy in your daily life.
You feel sadness and self-doubt.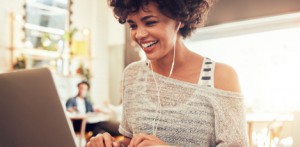 Save
Save