Healing Blog
22017Mon
|

posted by TransformHeal
We have launched a Women's Empowerment Workshop!
Who should participate? Girls 15-18 and Women of all ages
What is it? This workshop (as the name implies), is for females that want to stand in their power, on a daily basis. The workshop is about finding your inner female warrior. Where does it exist and when you do lose it?
Length of workshop 3.5 Hours
Number of participants minimum 5 to run the workshop and a maximum of 10
Exercises
Power Words . Practice saying "No" .  Power Place . Your "We" . Zip Line . Bridges . Trust Fall .  Pulling it all Together
Day/Dates all take place on a Sunday
March 19: 10 am – 1 pm Sold Out
March 26:  1-4:30 pm
April 23: 1-4:30 pm Mother-Daughter Day
April 30: 2 sessions also open to guests at Salamander Resort 9:30 am-1 pm and 2-5:30 pm
May 7: 1-4:30 pm
May 21:  9:30 am-1 pm Mother-Daughter Day
Cost $199
Call 703-966-7620 to reserve now!
Dear Moms:
I am so excited about our Mother/Daughter Workshops. This is an opportunity to create a deeper bond between you and your daughter. It is a chance for them to see you stand in your True Power and witness them as they do the same. It will be an inspiring and exciting 3.5 hours as we stand, chant, learn and fly through the air.
I want to offer you a special deal: We can only have 10 people at a time. If you can round up four other Mother/Daughter teams, then you and your daughter will have this experience for FREE!
Check our Calendar for future workshops.
Save
Save
Save
Save
Save
Save
Save
Save
Save
Save
Save
Save
Save
Save
1517Thu
|

posted by TransformHeal
by Melinda Garvey, On the Dot Woman January 2, 2017

FIRST THOUGHT: Stop Kicking Yourself
Have you ever tried something new, given up on the idea and then kicked yourself about it? Can't think of such an occasion? My guess is there is some kind of quirky gadget gathering dust in your kitchen cabinet that acts as proof. Sure, you probably threw away money buying that expensive juicer that's still crammed in the little cupboard above the fridge. MORE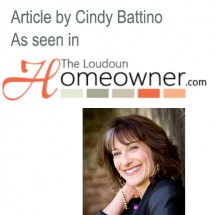 111216Sat
|

posted by TransformHeal
Finding The Happy In Your Home This Winter
November 11, 2016  in Loudoun Lifestyle.

When we bought our cabin in the woods most of our friends had one consistent question: "What are you going to do about winter?" MORE