Healing Blog
82319Fri
|

posted by TransformHeal
The George Mason University, Center for the Arts is presenting a documentary play SEVEN, a powerful theatrical experience that tells the true stories of seven women from around the globe, who bravely fought to create real and lasting change in their communities.
In an effort to contextualize and localize the theatrical work being presented on the Concert Hall stage, the Seven Women of Mason project was conceived. MORE
7819Mon
|

posted by TransformHeal
As a Happiness Expert I am constantly stymied when I meet people who are obviously not happy and yet are not ready to make changes to improve their lives. Over the last ten years I have found that humans have an enormous capacity to tolerate grief, pain, complacency, anger and fear in their lives. MORE
51619Thu
|

posted by TransformHeal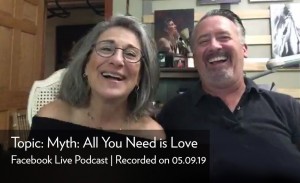 All you need is love? They talk about why it can fall a bit short. Jay and Cindy discuss what you ultimately need in a for a loving relationship that works. From the first spark to a sustainable bond. In addition, they talk about when they call on a referee. The conversation is unscripted, about their real life, the fun, hard, memorable, mis-steps and more.
Log into Facebook and watch J and Cindy on Facebook Live
Save
Save
Save
Save
Save
Save