Healing Blog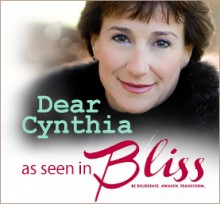 13016Sat
|

posted by TransformHeal
Dear Cynthia:
My husband and I are getting a divorce and due to financial restraints we are choosing to separate in the same house. The tension in the house is palpable and I am afraid it is affecting the children (I know it is affecting me). We do not talk and go days without making eye contact. We can't talk about the divorce without getting into a screaming match. I am not sure how I can do this for a year and stay sane. What can I do?  
Signed – Living Together and Hating It.
Dear Living Together and Hating It:
I ca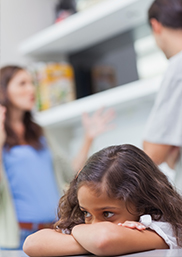 n understand your frustration and anxiety at your situation. Living with your ex and children can be a recipe for disaster. I also lived with my ex during my divorce, and it certainly wasn't easy. It all comes down to setting healthy boundaries and sticking by them every day.
First I would send your soon to be ex an email – if you can't talk – and explain exactly what you said to me. I am sure he is feeling the exact same way. Let him know that you would like to make this separation more comfortable for you both and make the following suggestions:
Create a chore chart. Who is responsible for what and when – including the children. Divvy up the chores that need to be done in and out of the house.
Create a Schedule – What days will you need to use the laundry. What days does he want to use the laundry? Who will take the kids where and when? Who will cook for the kids when?
Which spaces are off limits without asking permission – you should each honor each other's personal space (at least bedrooms) and a knock or previous permission should be asked before entering.
Only speak about the divorce in a public space away from the house. This insures that you both will need to contain your anger and behave like the adults you are and also insures the children will stay insulated from your divorce issues and emotions. Little ones have big ears.
Arrange days/times each week to discuss the divorce.
If either of you begin to get heated, call a time out and pick up the conversation another time when you both have cooled off and come back to center.
If your home is large enough make sure you have your bedroom and another "free" living space for your tv, computer, etc. If your home doesn't allow this, then you might want to add to the schedule or choose who (besides the kids) will watch tv and relax in the family room.
Make your bedroom your sacred space. Repaint it. Add plants. Get new sheets and comforter. Make it yours. If you don't have another place to relax, make this your place with a tv, computer, and anything else you might need to make it cozy for you.
Make a promise to each other that you will at least be cordial. Treat each other the way you would a business associate…with respect and common courtesy. Remember what you are teaching your children – how do you treat someone you once loved…
It will be up to the two of you to make sure these boundaries stay in place. That will make the difference between an anxiety, angry separation and one that is cordial and doable for all parties. If you would like more suggestions around boundaries while living in-house, please purchase my book, You Were In Love, Once Upon A Time. It can be found on my website: www.transform-heal.com.
_____________________________________________________________________________________________________
In this column Cynthia will answer your emotionally based and general questions about divorce. Cynthia is a life coach and energy worker who specializes in working with people considering, going through, or stuck after divorce.
To ask Cynthia a question about divorce, you can email her at: cindy@transform-heal.com.
You can also email Bliss Magazine: editor@blissmagazine.net