Events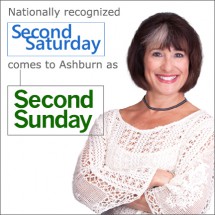 121017Sun
|

posted by TransformHeal
With a little education from experienced professionals, the stress and confusion associated with divorce can be greatly alleviated.  This is why American Capital Planning chose to bring the proven and nationally-respected, Second Saturday Divorce Workshop series (aka Second Sunday here to Ashburn, Virginia.
Our Second Sunday workshops offer drama-free, unbiased, and straight-forward information about the divorce process that will help you focus on what you need to do legally and financially, through difficult times. Each of our 2 1/2 hour monthly workshops will include segments taught by experienced divorce professionals, including:
• Certified Financial Planner, CFP®, Certified Divorce Financial Analyst, CDFA™, Accredited Investment Fiduciary, AIF® (Bonnie A. Sewell)
• Family Law Attorney (Alanna Williams)
• Realtor (Pam Jones)
• Certified Trainer or Nutritionist Trainer/Nutritionist/Therapist/Coach Cindy Battino
While we always hope that those attending our workshops will ultimately decide to work on their marriages and keep their families intact rather than go through the rigors of divorce, we understand that this is not appropriate in every situation. Whether your decision is to stay in your marriage or pursue divorce, our workshops will guide you toward a greater understanding of your current situation and explore options that can save time, money and grief.
Place: Westmaren Condominiums, 20971 Timber Ridge Terrace, Ashburn, VA 20147
Time: 10 am – 1 pm
FREE Reserve Now
Save
Save
Save
Save
Save
Save
Save
Save
Save
Save