Events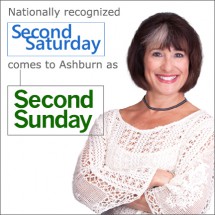 10916Sun
|

posted by TransformHeal
Divorce can be confusing, challenging, and devastating on every level.
With a little education from experienced professionals, however, the stress and confusion associated with divorce can be greatly alleviated. This is why American Capital Planning chose to bring the proven and nationally-respected, Second Saturday Divorce Workshop series, known locally as Second Sunday, to Reston, Virginia.
Our Second Sunday workshops offer drama-free, unbiased, and straight-forward information about the divorce process that will help you focus on what you need to do legally and financially, through difficult times. Each of our 2 1/2 hour monthly workshops will include segments taught by experienced divorce professionals, including:
• Certified Financial Planner, CFP®, Certified Divorce Financial Analyst, CDFA™, Accredited Investment Fiduciary, AIF® (Bonnie A. Sewell)
• Family Law Attorney (Alanna Williams)
• Realtor (Pam Jones)
• Certified Trainer or Nutritionist Trainer/Nutritionist/Therapist/Coach (Cindy Battino)
Place: Long & Foster, 20396 Exchange Street in One Loudoun, Ashburn, VA (2nd floor).
Time: 10 am – 1 pm
FREE Reserve Now
Save